07 Oct 2021
Tctech Developers
GIPHY Setup | Get GIPHY API Key
FOLLOW THESE SIMPLE STEPS BELOW TO QUICKLY SETUP GIPHY & GET GIPHY AKI KEY:
STEP 1
A) Go to GIPHY Developers Official Website https://developers.giphy.com/ .
B) Click on Get Started. (Please note that https://developers.giphy.com/ & https://giphy.com/ are different).
C) Login / Signup for a new account (after login, it will automatically redirect you to giphy.com but we need to go to developers.giphy.com)
D) After login, Go to: https://developers.giphy.com/dashboard/

STEP 2
Click on Create An App.
STEP 3
Login/Register for a New GIPHY account.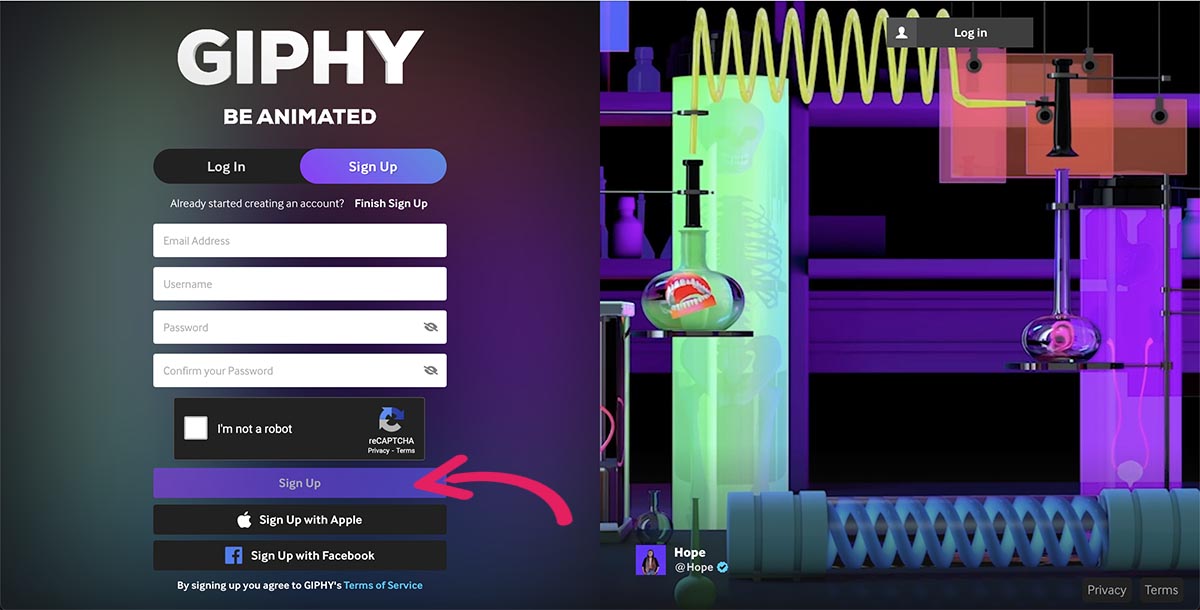 STEP 4
Once successfully logged in, Click on Create an App to create the GIPHY Project/App so that you can get the API Key.
STEP 5
Select the Select API (but not Select SDK) because we want the API Key only. Then, Click on the Next Step button.
STEP 6
Set your any App Name (Example: fiberchat) & Description (Example: To use in a Chat App) & hit the Create App button.
STEP 7
Once you have created the GIPHY app successfully, you will find the App under Your Apps & finally copy the API Key.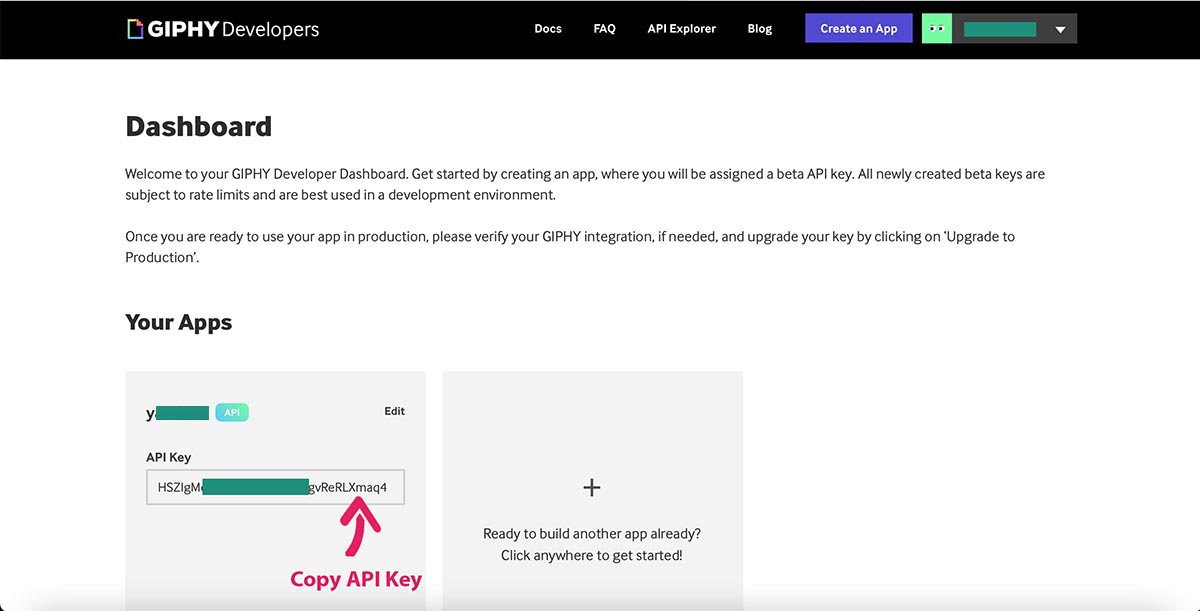 Thats all ! You are ready to Use GIPHY Stickers, GIF & Emojis in your app.